Interior Designers Serving Providence, RI
---
The interior designers at The Inside View make a lasting impact. With over 20 years of experience designing both commercial and residential spaces, we always surpass the expectations of our clients. We are the ones you can trust to transform your space into something that makes you feel better than you imagined. 
We don't just stop with interior design on the surface. Our services are much more in-depth, as we offer construction documentation, project management, and more. 
If you are in or around the Providence, RI area and are in need of interior designs services, you've found the top-rated - The Inside View.
---
ADDRESS
18 Essex St.
Haverhill, MA 01832
Directions
HOURS
Monday-Friday | 9am–5pm
Saturday and Evenings by appointment

Request More Information
---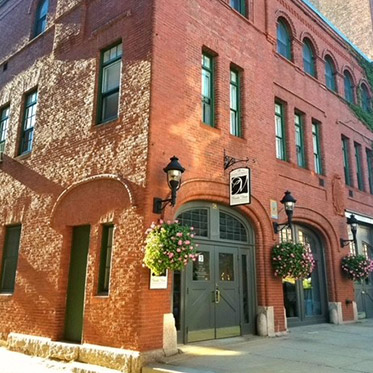 What Our Clients are Saying
---
"I highly recommend Mary and her excellent team. After purchasing our home, we wanted to renovate a few spaces. Mary and Emma made the process so easy and seamlessly blended my husband's and my styles into one incredible result that we both love." - LJ
"Mary, Emma, and the rest of the Inside View crew helped us complete the fairly large renovation project of our general dental practice.  From start to finish, communication was great.  Even when breakdowns occurred with the contractors, they were able to advocate for our position.  They're always just a phone call or email away.  The feeling of having a safety net regarding design ideas and office organization is comforting." - Jeffrey V.
"Mary and her team were instrumental in achieving a spectacular dental office buildout. True professionals with design and build expertise that removes the stress inherent in these projects.  Incredible attention to detail with exemplary taste. Sensitive to my tastes and vision but able to offer insightful guidance that made the difference!  Over the top customer service and communication. Truly a superstar in every way!" - Lisa T.
---
Questions You May Have About Us
---
---
Directions from Providence, RI
---
Get on I-95 N from Union St
Follow I-95 N, I-93 N and I-495 N to MA-97 S/Broadway in Haverhill. Take exit 108 from I-495 N
Merge onto I-95 N
Use the left 2 lanes to take the I-95 N exit toward Portsmouth NH
Merge onto I-95 W
Keep left to continue on I-95 N
Take exit 55B to merge onto I-93 N toward Concord NH
Take exit 40A to merge onto I-495 N toward Lawrence
Take exit 108 to merge onto MA-97 S/Broadway toward Haverhill
Continue on MA-97 S to your destination
Merge onto MA-97 S/Broadway
Turn right onto Lafayette Square
Continue onto Essex St
Turn right
The Inside View will be on the right
Contact us at 978-373-1800 to request more information!